Workshop / Gunsmith
Our gunsmiths have a very well equipped professional workshop for both gun maintenance and repairs. It doesn't stop there, as they're also able to tackle custom jobs like altering existing guns or even fabricating custom parts in either wood, metal or synthetic materials.
Maintenance/repairs
Good maintenance is one of the key factors that determines the lifespan of your gun. It's important to clean your gun in time and keep it as clean as possible at all times. Maintenance as for example cleaning and overhauling, but also bluing of the metal and all thinkable repairs can be done by our specialists. Even if your gun hasn't been bought in our store, we'll repair it for you.
Besides maintenance and repairs, we also assemble guns in the widest meaning of the word. Fitting mounts, fitting scopes and zeroing them, tuning guns by means of tuning kits, tuning parts or butt pads, you name it. Of course our specialists are always willing to give you the best advice.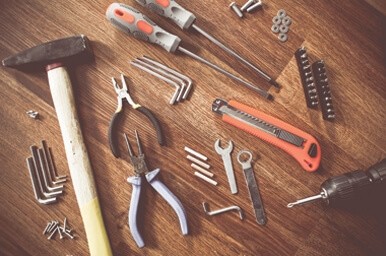 Metalwork
The Krale workshop is equipped with professional metalworking machinery. Our gunsmiths will for example make you firing pins or put a thread on your barrel for fitting moderators or adaptors, chamber ream a barrel, shorten one or fit a quick removal mount.
If parts or accessories aren't commercially available or obsolete, our skilled specialists can make bespoke parts for you or customise existing parts to fit, for example in the action of your shotgun.
Woodwork
Whatever you can think of regarding woodwork, can be done in our workshop. It's no problem to bend your stock, shorten it or extend it, roughen the wood, apply checkering, put on an adjustable cheek piece or fix fractures and other damages. Of course fitting a bipod mount, sling swivel or accessory rail isn't a problem.
Contact us
For customisation or realisation of bespoke parts, we kindly request you to give us a call on +31 (0)522-46 12 84 or send an e-mail to info@krale.shop for an indication of thye costs.